Dance Anywhere® on Maui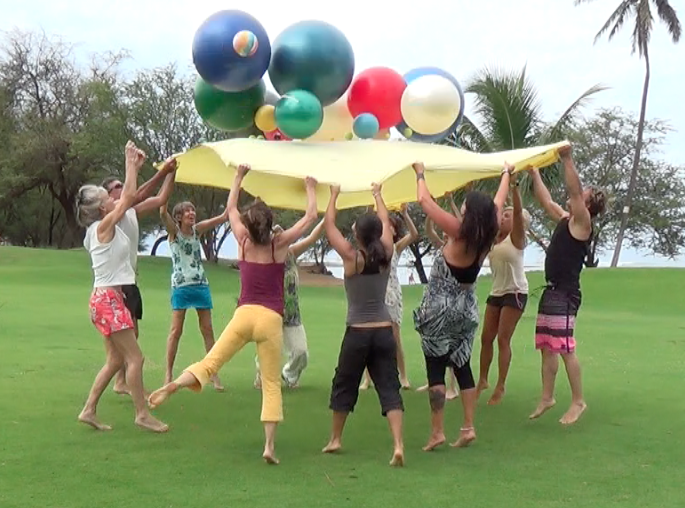 photo by Ann Paquin
About:
Join Ann and Annie for Dance Anywhere on Maui. Ann and Annie have shared Dance Anywhere on Maui since 2012. Join us this year for a fun, playful improv dance "Sweet 16", choreographed by professional Modern Dancer, Annie Stackhouse. Part simple choreography/part Improvisation, no experience necessary. Meet up at 8:30 am. We'll be videoing the piece and share on Akaku, local Television. If you'd like to join us for our practice, contact Ann at astara25@yahoo.com.
2016
Wai'puilani Park
W Wai'puilani Park Kihei HI 96753
2015
Waipuilani Park
Waipuilani Rd Kihei HI 96753
2014
Waipuilani Park
West Waipuilani Rd Kihei HI 96753
2013
Waipuilani Park
waipuilani Rd Kihei HI 96753
2012
Marriott Wailea
3700 Alanui Drive Wailea HI 96753
2011
Siesta Key Beach
Sarasota FL 34242
Carrie Seidman said:
http://www.ticketsarasota.com/2011-03-18/section/arts/dance-anywhere-comes-to-siesta-key-beach
cyndi said:
Ann Paquin is a friend who inspires me to dance gratitute in the mornings now. This event impacted me as Ann told me what day and time and I danced and people laughed and enjoyed and awesome energy was created as no one knew why I was dancing and I got to explain.