Axis Dance Company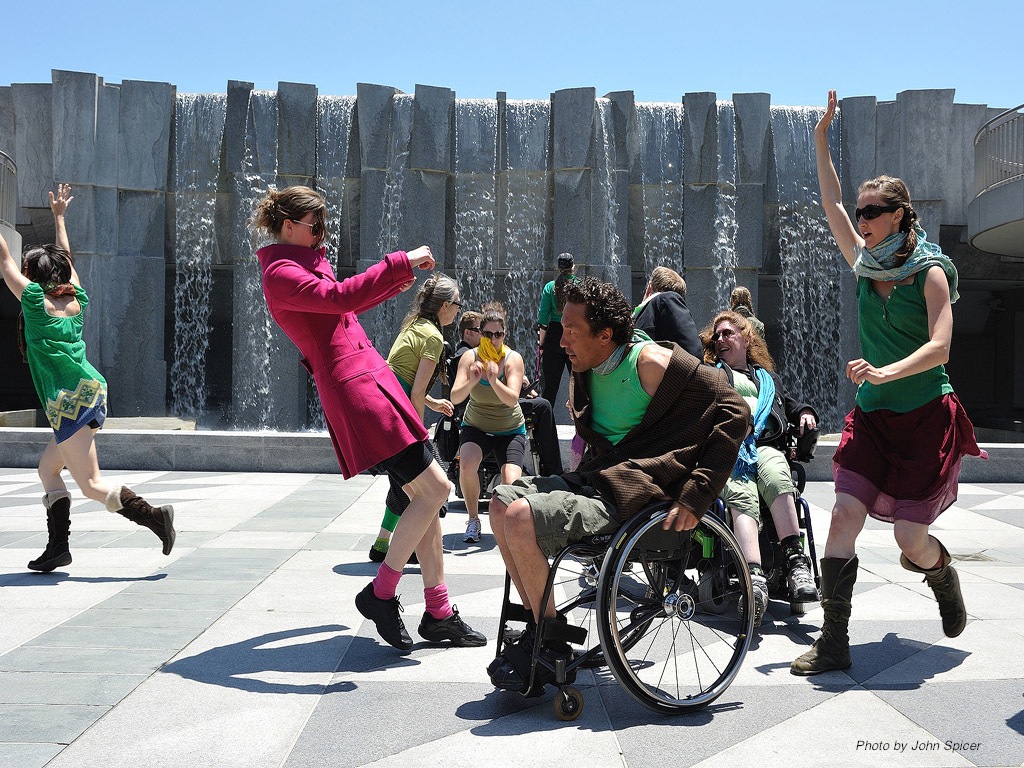 photo by Axis Dance Co. for dance anywhere® / photo: John Spicer
About:
AXIS Dance Company exists to change the face of dance and disability and has participated in Dance Anywhere since it's inception in 2005. Based in Oakland, CA, AXIS is one of the world's most acclaimed and innovative ensembles of performers with and without disabilities. The Company has collaborated with leading contemporary choreographers and composers and has toured nationwide as well as internationally. AXIS was featured twice on FOX TV's So You Think You Can Dance and has been honored with seven Isadora Duncan Dance Awards. Through our education and outreach program, Dance Access, thousands of children and adults of all ages and abilities are inspired to dance each year. For more information visit www.axisdance.org.
2016
berkeley art museum
2155 Center St, Berkeley, CA 94720
2015
Oakland Museum of CA
Oakland CA
2014
in front of City Hall
Frank Ogawa Plaza Oakland ca
2013
Oakland Museum of California
1000 Oak St Oakland CA
2012
Connecticut College
270 Mohegan Avenue New London CT
2011
SFMOMA
151 3rd St San Francisco CA
said:
Sonsheree Giles and Rodney Bell perform the award winning duet, To Color Me Different, choreographed by Alex Keltley, at the SFMOMA. "Now entering its third decade, AXIS vision is to remain a leader in the emerging field of physically integrated dance by continuing to set new artistic and educational standards... AXIS wants its work to challenge traditional definitions of dance, dancer, and ability to expand dance to include an entire community that has been virtually left out of the performing arts. At AXIS, our biggest dream is to make a lasting contribution to contemporary dance." photo: 'Vessel' choreographed by Alex Ketley. Dancers Sonsheree Giles & Rodney Bell.