Abandonned Art: an Unexpected Performance Piece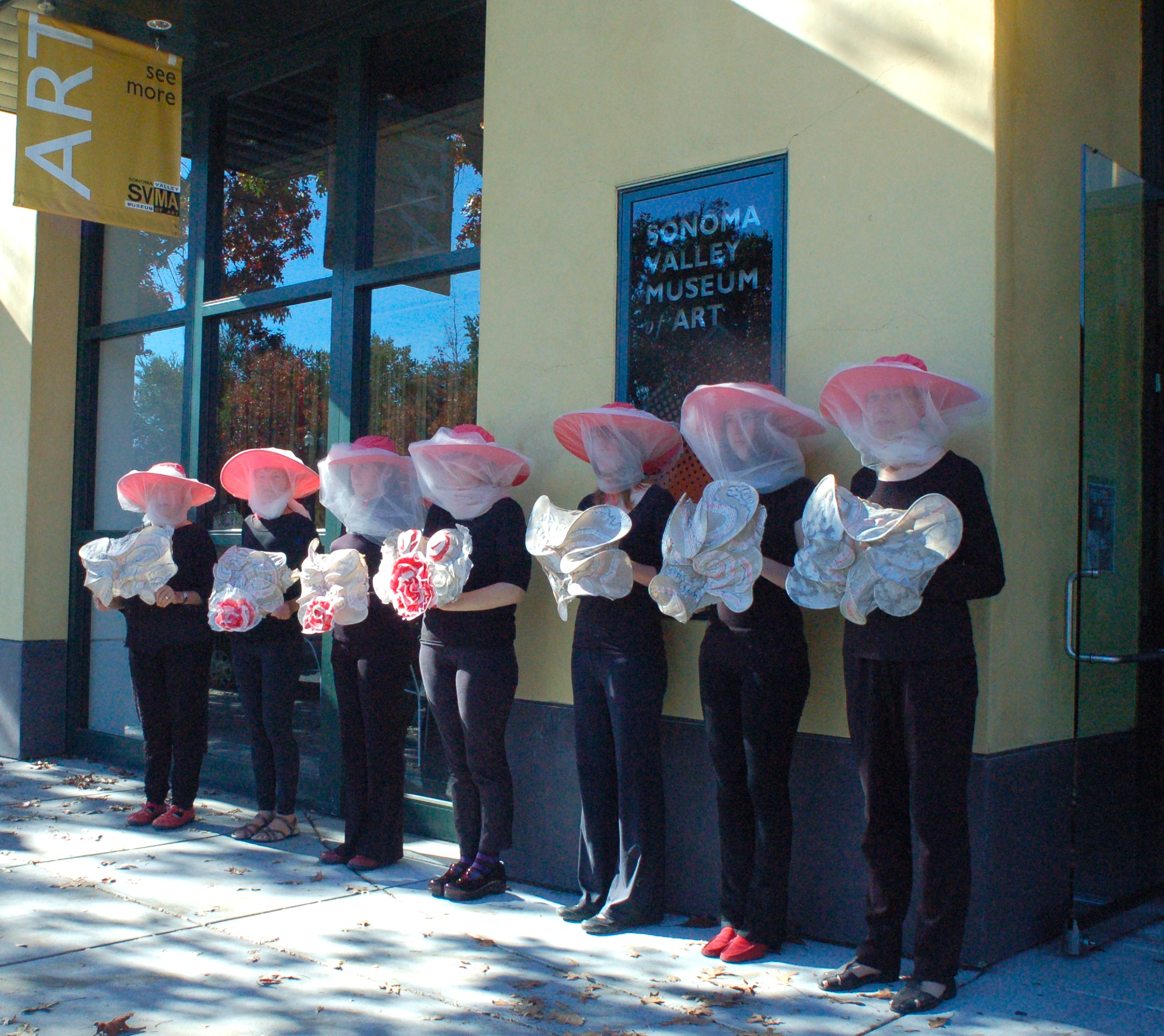 photo by CM Illgen Nov.2012
About:
I enter these art spaces, doing a silent but expressive walk, carrying my sculptured drawings. Either alone or with other creative women in procession, dressed in black and veiled, each carries one of my paper "Ribcage Shields." Midway through the walk, we set down the shields in an empty space, abandoning them for just a moment, then pause, retrieve them and walk out. A photographer is documenting each event.
2013
Legion of Honor Museum-outside front entry
San Francisco CA
Danced with Donna Grace Noyes
Marsha Klein said:
Abandoned Art - An Unexpected Performance Art Piece: Since my four decades of artmaking have been focused on sculpture and painting, it may be surprising to find me doing a performance art piece. However, the idea for this current piece has been gestating for a long time. The muse is now sending me in this new direction. Uninvited, and unexpected, I am wearing / carrying my artwork into the hallowed halls of museums and into public spaces as a performance art piece. This has become a living artwork, as I am actively inserting my images into a public dialog. The concept for this performance piece originated over a decade ago. Faced with the frustration involved in the search for good exposure for my artwork, it seemed that if one couldn't get 'decent' exposure, then 'indecent' exposure would be the alternative. Thus the idea came of wearing my work into a museum and partially disrobing by secretly abandoning it.