object + movement = dance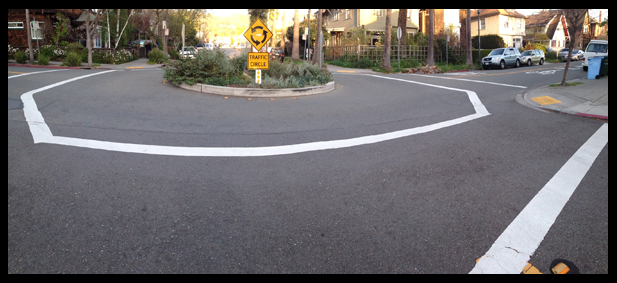 photo by susan wolf
About:
I am a teaching artist a visual artist, an experimental printmaker and a person who loves to connect with others in collaborations that stretch wider and further than I can as an individual. The question: What if the whole world stopped to dance? and the opportunity to be a smaller part of this larger moment of movement is one I find... irresistible. In 2015 my motions will feature various circular traffic calming features located at intersections in my neighborhood. I am interested in circumventing barriers. Political, social, structural, imagined and real. To document the motions and gestures I will be using the pano and time-lapse features on my phone. I am forever amazed and a bit startled by the capacity a smart phone has for doing - so very much. My dances are often informed by an object - for 2013 hands and their gestures in 2012 a large roll of mullberry paper and quirky mark making tools - in 2011 woven nylon bags used to transport landscaping materials and foodstuffs - in 2009 the location and movements of a freight elevator - in 2008 picnic tables and levee post Katrina. Each year it is different (as it should be!)
2015
berkeley ca 94705
2014
Sibley Regional Park
Skyline Blvd. oakland CA 94611
Susan Wolf said:
This year, while dancing privately, I am interested in the idea of dancing with anyone else who felt that dancing for rain is an idea whose time has come. I long for rain and for connection with a mutual conscientiousness for our beautiful and fragile earth. I invited others dancing anywhere who may have weather worries and feel like spinning… to spin accordingly and spin with purpose. I invite you to be my partner in a collaborative rain dance. Dancing here and elsewhere for dance anywhere Costume: I will be wearing turquoise Motion: taking a clockwise spin and repeating the clockwise spin Voice: declaring my personal, heartfelt intentions for rain. Duration: Undetermined
2013
Berkeley Art Center
1275 Walnut St Berkeley California 94709
Danced with anyone and everyone is welcome, no experience is required - bring your hands!
Susan Wolf said:
I am never quite sure if my plan(s) for collaboration will actually result in there being people ready willing and able. Many thanks to the willing others who appeared like magic at the Berkeley Art Center, with their hands and a willingness to humor me. We used the work on display at the BAC as our backdrop, setting the scene and providing a context for the gestures. It was joyful, graceful and visually interesting to see the images capturing the gesture.
2012
9 palms
2602 Webster St. Berkeley CA 94705
Danced with tools
susan wolf said:
Plans to work with students at a school site fell through. I thought about various ways to define a thoughtful moment of dance and opted for the most personally indulgent: combining art making with motion. Thirty minutes prior to curtain time I set the stage by gathering favorite mark making materials. I set my kitchen timmer to ring at noon. I worked for 60 minutes. The resulting mixed media drawing is 40" x 8' on mulberry paper. I documented the making with 2 flip cameras and my little panasonic.
2011
Berkeley Art Museum
2626 Bancroft Way Berkeley CA 94720
susan wolf said:
Despite the weather six dancers wiggled into the large bags provided then figured out how to move in them. They became contained shelters worn on this rainy day. They invited play. It was some of the most fun I have ever had. Thank you to those who joined me in this curious object inspired dance.
2010
Thornhill Elementary School
Thornhill Dr. Oakland CA 94611
Danced with Students with teaching artist Stephen Holloway. Dance of the Planets
2009
Kala Art Institute
1060 Heinz Ave. Berkeley CA 94710
Danced with fellow artists and printmakers using the freight elevator ride in tribute to William Kentridge who spoke about how with his drawn animation the creative thinking happened as he walked away from the drawing to the camera and back. We printed monotypes in the freight elevator opening the doors on flo