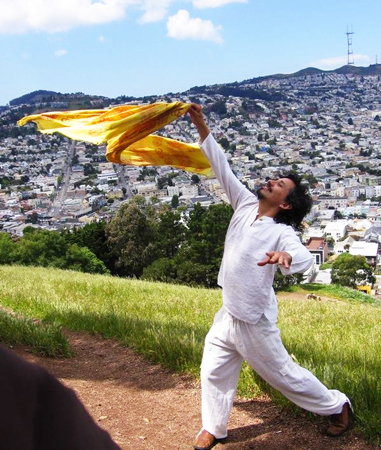 Adrian Arias in San Francisco, CA
Participate in dance anywhere!
dance

anywhere

®

is for everyone...

Dancers can be anyone from professional dancers or anyone without any dance experience at all. It is easy... it's fun...join in!

TO PUT YOURSELF ON THE MAP....

Thank you to everyone who participated in dance anywhere® from 2005 until 2016. Over the span of the event, dancer joined to perform simultaneously in 7 continents, 66 countries and more than 714 cities.
Click here to create a

dance

anywhere

®

login and share your event.
Are you dancing at noon in San Francisco, 3pm in New York, 8pm in Paris and Rome, or midnight in Karachi? Find your time with the world clock
Get together people to dance with
Scope out where you want to dance
Add your location and info and pic to the dance map
Recruit friends to document your dance with pics and video
Join our online communities facebook, twitter, instagram & tumblr to connect with other participants
DANCE on March 26, 2016 in your time zone.
Share your pics and video at danceanywhere.org