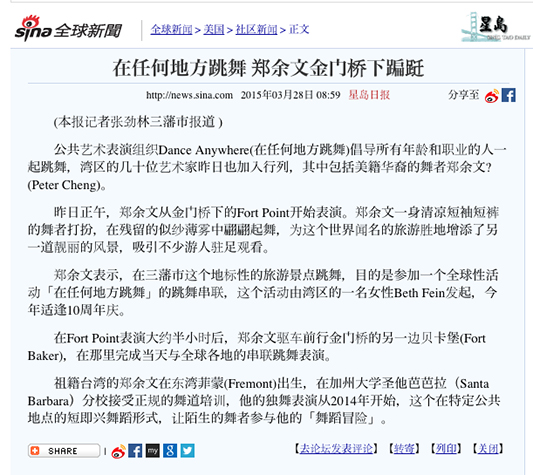 translated by Wei-Shan Lai 
Dancers from many cities all over the globe joined 10th anniversary of "Dance Anywhere" today. Chinese American dancer, Peter Cheng had a special performance next to Golden Gate Bridge. Everywhere can be a stage for dance….
Peter Cheng was born and raised in Bay Area. His parents are from Taiwan. After graduation from UC Santa Barbara. He became a professional dancer. His style combines modern dance and classical ballet. Since last February, he starts to have performances in public space, and participate the documentary "bridge between us".
Dance anywhere was founded by artist Beth Fein in 2005. Hope dance performances can happen anywhere and anyone can join.