The San Diego Fringe Festival is "a vehicle to help the arts community."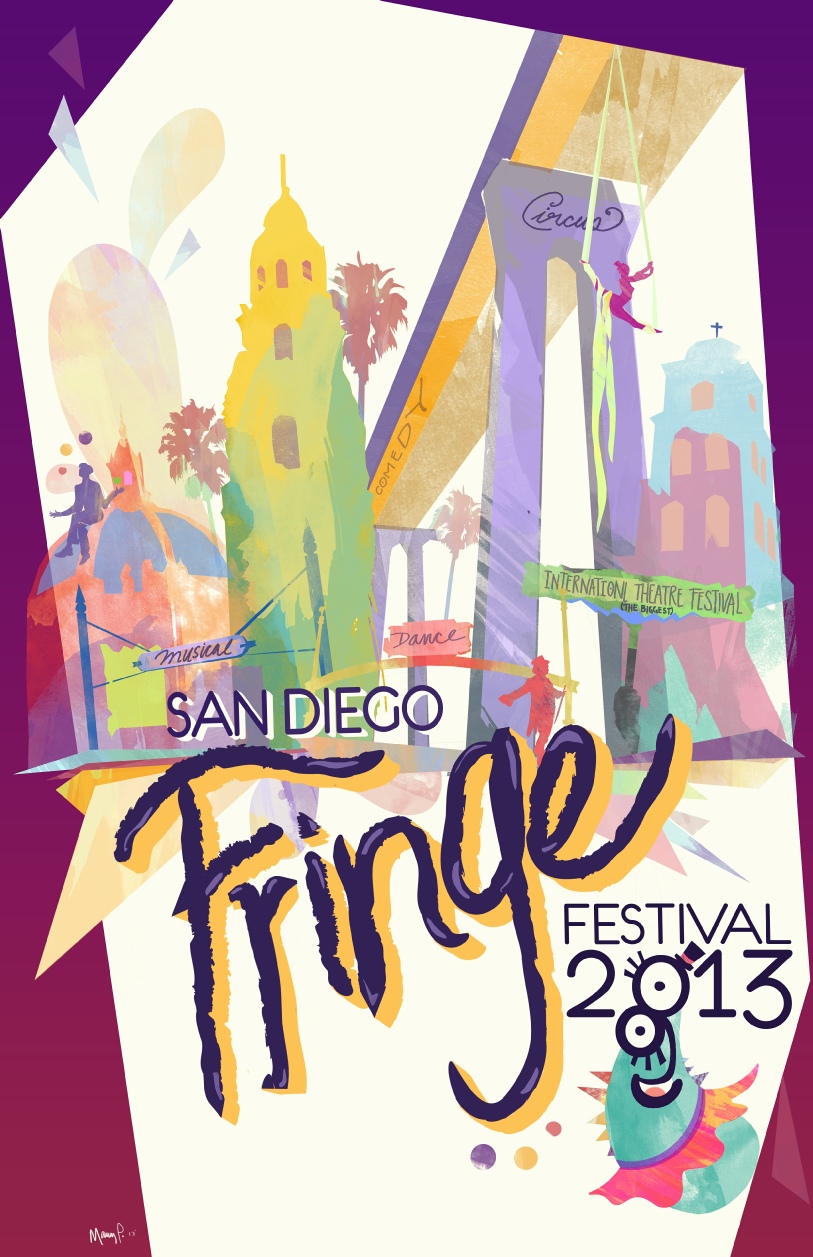 It is clear that when Kevin Charles Patterson, current Chair of the San Diego Actor's Alliance, is on the phone talking about his latest project, there is a feeling of excitement and purpose. What is behind his enthusiasm? Before I can ask him the question…
Patterson starts describing an experience he had attending an acting performance at the New Orleans Fringe Festival. A sensual experience that involved walking on a dirt road with cardboard signs that led to a park-like setting next to a swamp. Technical elements were low-tech with the lighting provided by the setting sun, and since there was no electricity, sound came through battery-powered speakers.
Listening to Patterson recount the details of this unconventional performance environment, it is clear that he is excited by the use of natural surroundings. In organizing San Diego's inaugural Fringe Festival, Kevin hopes to take advantage of San Diego's own native beauty and accomplish one goal – to expose the arts community and emerging artists to new and untapped audiences in unconventional spaces around the city by the bay. In essence, like his own Fringe moment in New Orleans, he wants to give Fringe festival-goers an experience.
What is a 'Fringe' festival? And what makes a Fringe different from a traditional arts festival? Merriam-Webster online dictionary defines 'fringe' as "something that is marginal, additional, or secondary to some activity, process, or subject." The definition does not quite capture the enthusiasm in Patterson's voice so I went to the San Diego Fringe Festival site, and a lengthy description reveals that what makes a Fringe festival different from a programmed festival is in the financials. Artists sign up and pay a small production fee for logistical, administrative, and marketing support and artists are expected to bring in their own revenue through self-promotion. Typically, ticket prices go for a moderate ten bucks, and 100% of those ticket sales go to the artist. Not too shabby if you are up and coming, and hungry to have your work be seen by fresh audiences.
By the way, registration is open to all acts, un-juried and uncensored, so you can expect artists from a variety of genres – dance, actors, musicians, and more – all showcasing their latest works in often unorthodox performance spaces. To put this into perspective, theater rental fees can cost upwards of thousands of dollars, not including technical support, so if you are a starving artist longing for a platform to exhibit any work, plugging your art in a Fringe festival has its definite advantages. Not to mention that both emerging artists and established artists and theater companies often share top billing, which can mean name recognition and prestige that can go a long way in helping to raise an artist's profile. And profile-building is at the heart of Patterson's stimulus to institute this type of festival programming in San Diego.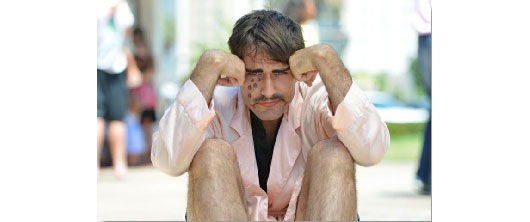 Patterson's visit to the first World Fringe Congress in Edinburgh, Scotland, sister city to San Diego, influenced him deep enough that he decided why not create a Fringe festival in San Diego? Edinburgh is the birthplace of "The Fringe," as its more commonly known, and claims itself as the "largest arts festival in the world." In seeking out guidance from other Fringe directors and producers, Patterson set out to provide an "…unparalleled platform for [the] arts…." in San Diego. He visited other Fringe festivals in New Orleans, San Francisco, and Oahu, and sees San Diego and its picturesque location next to the Pacific Ocean as a major visitor magnet.
Patterson believes San Diego has the potential to expose different audiences to arts not typically seen in conventional spaces, but also the potential to attract international attention to the city, especially with its sister-city affiliation to Edinburgh. Those involved with coordinating the first Fringe festival are all volunteers, and performance spaces span across a one-mile radius between Seaport Village and 10th Avenue with many venues in between.
When asked, Patterson portrays a typical Fringe-festival going day like this: a dance performance in the morning, a circus act in the afternoon with street performers dazzling audiences in Seaport Village, and at night, a musical number in a cozy, unknown theater – an artistic buffet for a variety of tastes. Patterson credits the SD Fringe Festival Facebook page and his role as current chairman of the San Diego Actor's Alliance with providing valuable opportunities to connect with other directors and individuals in the community in helping to create excitement around the festival.
For him, "[The] key [is] to help the community and artist," and being able to supply a forum to help artists present their work is the mission that Patterson holds at the forefront. So how will Patterson know that the first San Diego Fringe Festival will have been successful? "…[O]nce it happens, that's a success…by [the festival] happening…." And for artists eager to show the world new works of art, the San Diego Fringe Festival may be the experimental ground for the seeds of success to be planted, even if just by making the art happen in unexpected places.