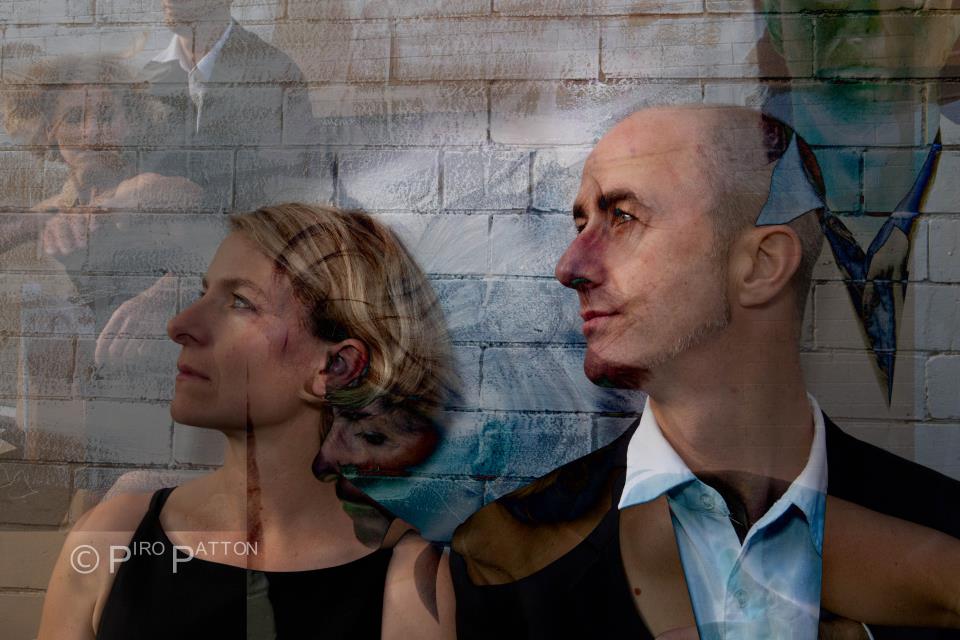 photo: Piro Patton
Lisa Townsend started her company in 1997 when she was living in NYC and then regrouped in San Francisco in 2004. Before the company she was a solo artist and choreographer and worked as a stage manager for theater and opera. Dancing since she was four years old, Lisa always knew she wanted to have a life in the arts, but for many years, bounced between theater and dance. This may explain her interdisciplinary approach to choreography and development of dance, since she often collaborates with writers, musicians, composers, and visual or theater artists for her work. Lisa Townsend's new piece, indifference, will be performed at CounterPULSE, March 22 through 25.
What projects or performances have you done with the company?
We collaborated on a multi-media production of Gabriel Faure's Requiem. This work included a chorus of singers and soloists, aerial dance, my company of dancers, community members, a conductor, pianist and a bass clarinet quartet. It was a moving experience and community building.
What is the most unique place you have danced?
The most unique place I have danced was a series of dances that covered Route 70 across the US.
Do you often do site-specific work?What value do you see in dancing in unusual places?
I don't do site-specific work often enough, but I am always inspired when I do. Dancing in unusual places gives the dancer and the "audience" a unique shared experience that is rooted in chance. This chance experience can catch people off guard, taking them into new, unfamiliar territory- this kind of experience is always of value.
Your company emphasizes meaningful work that involves additional aspects of performing arts other than just dance (theater, music, writing, etc.). How do you think this process shows through in the pieces?
The piece I am working on now [indifference] is a collaborative work with a composer, video artist, and visual artist. It is based on a novel by Albert Camus. The performances will have live music, video projection, spoken dialogue, an interactive set and dance.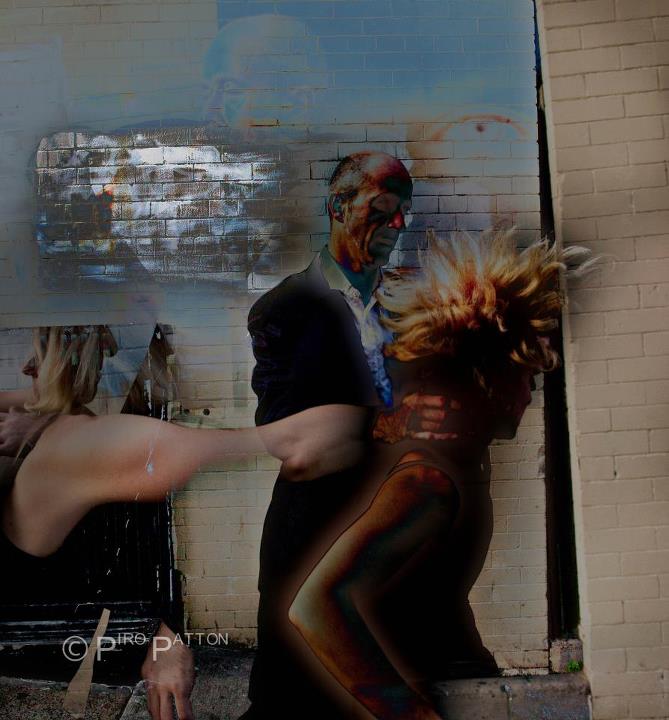 photo: Piro Patton
You mention that indifference is based on Albert Camus' The Stranger. How did you decide to use this novel as inspiration for your performance?
As a reflection on the absurdity of free will, indifference questions the troubling impenitence experienced by Camus' protagonist, Mersault. What if free will, which we hold so dear as a marker of individual freedom, actually engenders a lack of empathy for those around us? Does our experience of the world then simply become a series of self-affirming reactions to our immediate physical experiences? To whom are we accountable if we act only for ourselves?
What themes from The Stranger are represented in indifference?
Lack of empathy, remorse and indifference, the perils of free will, and the societal burdens imposed on cultural outsiders–strangers are the themes explored in my new work, indifference.
What was the process like of transforming the themes of this novel into dance?
We started by taking scenes/dialogue directly from the book and improvising movement material inspired by the written word. Then we took on qualites of the different characters, emulating them through physical gestures and posture and speaking their dialogue. At the same time Piro (Patton, video artist) shot video footage of the dancers on the beach depicting the heat of the day and the expansiveness of the ocean in juxtaposition to cityscapes depicting the containment of urbanity. It has turned into a dreamlike tale weaving together dance, theater, video, music and set design.
How did the themes evolve as you were in the process of creating this dance (if at all)?
The themes evolved into a tale of wo/man's duality and dilemmas: jealousy, anger, fear, happiness, passions, death.
Being an interactive multi-media performance, how does indifference draw the audience in and illicit participation?
The intimacy of the space, the responsibility of the audience as witness, and the physicality of the movement performed will give the audience a strong visceral experience.
You also say that you focus on showing elements of the everyday in your dancing. Can you give an example of how this would look on a stage?
The everyday gestures between people, touch, expressions, are emulated by the dancers to tell a story through the choreography.
How do you think the body differs in the everyday versus when it is dancing?
In the everyday we have to conform to the world around us, the chair, the table, the street, getting in and out of the car, our work. When dancing there is a freedom of movement as well as a consciousness that is not encumbered by these things. This is why it is always the dancer who bumps into the furniture.
If you participate in dance anywhere®, what would you plan to show on March 30th?
I will show a movement phrase from the new work I am putting up later this month (indifference).
How do you think your work relates to the mission of dance anywhere®?
I try to bring the everyday in to my dances, and dance anywhere® brings dances into the everyday.
For information on Lisa Townsend's upcoming piece, indifference, view the CounterPULSE website. For more information about Lisa Townsend, her dance company and their upcoming shows, visit her website: lisatownsend.com.
Watch a video of Lisa Townsend's indifference:
video by Piro Patton